Swim School at Bunya
We create strong swimmers and nurture a lifetime love of the water.
Our Lessons
Swim School Promises
Be Safe, Be Fair, Be Brave
Be Safe, Be Fair, Be Brave are our school promises. We ask the swimmers to commit to them EVERY time they get into the water.
Every self-kindness, every correction, every request we give can come back to those three promises "Be Safe, Be Fair, Be Brave".
Our promises make for happy, joyful lessons where teachers don't have to manage behaviour constantly. They also begin to teach our swimmers that grit, self-patience and self-kindness are just as important as the swim itself.
Tanya Allan, Principal
"Feeling successful and believing you are capable are two very important steps towards learning something new. I believe that there are TOO many opportunities for kids to be graded in their little lives – which is why at Little Big we don't openly grade our swimmers; we don't give report cards and we ALWAYS find something to praise your child for. We first want them to LOVE coming here, then we teach them to swim."
Tanya has lectured at QLD Austswim conferences on the importance of understanding dry land competencies and the role of dry land training in stroke development, Aquatic Yoga and the how to care for your body as a swim coach.
In her spare time, Tanya is the Director of a Children's Cancer Charity Bravery Box, a program which aims to support the social & emotional well-being and mental health of families with a childhood cancer diagnosis.
Michelle Smith, Vice Principal
Michelle "Working with kids to teach them safety and independence and the sport gives me lots of job satisfaction."
Her favourite thing to teach is… Teaching the kids to love the water, helping kids overcome their fears and anxieties to develop a healthy level of confidence. I am so proud to see the kids who don't naturally love the water become safe and confident little swimmers.
Competitively Michelle's favourite stroke is butterfly.
Thing she says the most as a coach –
"Bubble, bubble, bubble, roll to breathe" – I think I say it in my sleep.
Miss Kristen
,"That I get to teach swimmers and help them achieve their own goals and overcome any anxiety makes my heart happy. I'm so lucky."
Kristen's favourite stroke to teach is backstroke and freestyle. Competitively her stroke was backstroke.
Thing she says the most as a coach – "Swimmers!! Thumb, sneaky, pinky, push!"
When she's not in the pool, you might find Miss Kristen shopping on the weekends, baking yummy treats, swimming on hot days or spending time with her family.
Miss Shel
"How lucky am I?" says Shel, every shift, never considering a moment in the pool like work.
Shel makes instant friends with her Little Big Swimmers, they RUN in to see her. Her easy laugh, and gentle approach is perfect for sensitive souls.
Shel's teaching sweet spot is helping those children transition from needing their parents in the pool to loving swimming on their own. 
When she's not in the pool, you might find Miss Shel on stage singing her soul, or chasing her children.
Miss Holly
"This job makes me SO happy." 
Holly, like the rest of us, rarely feels like working when we're in the water with your kids.
Holly is an original Little Big Swimmer, swimming in our squad team back in 2016. She is a born teacher with a teaching voice that says 'this is the instruction, and it is not negotiable'. Yet, she has an empathetic kindness that is rare to find. 
Her favourite stroke to teach is Freestyle and she believes that there is no pain like 200m Butterfly pain.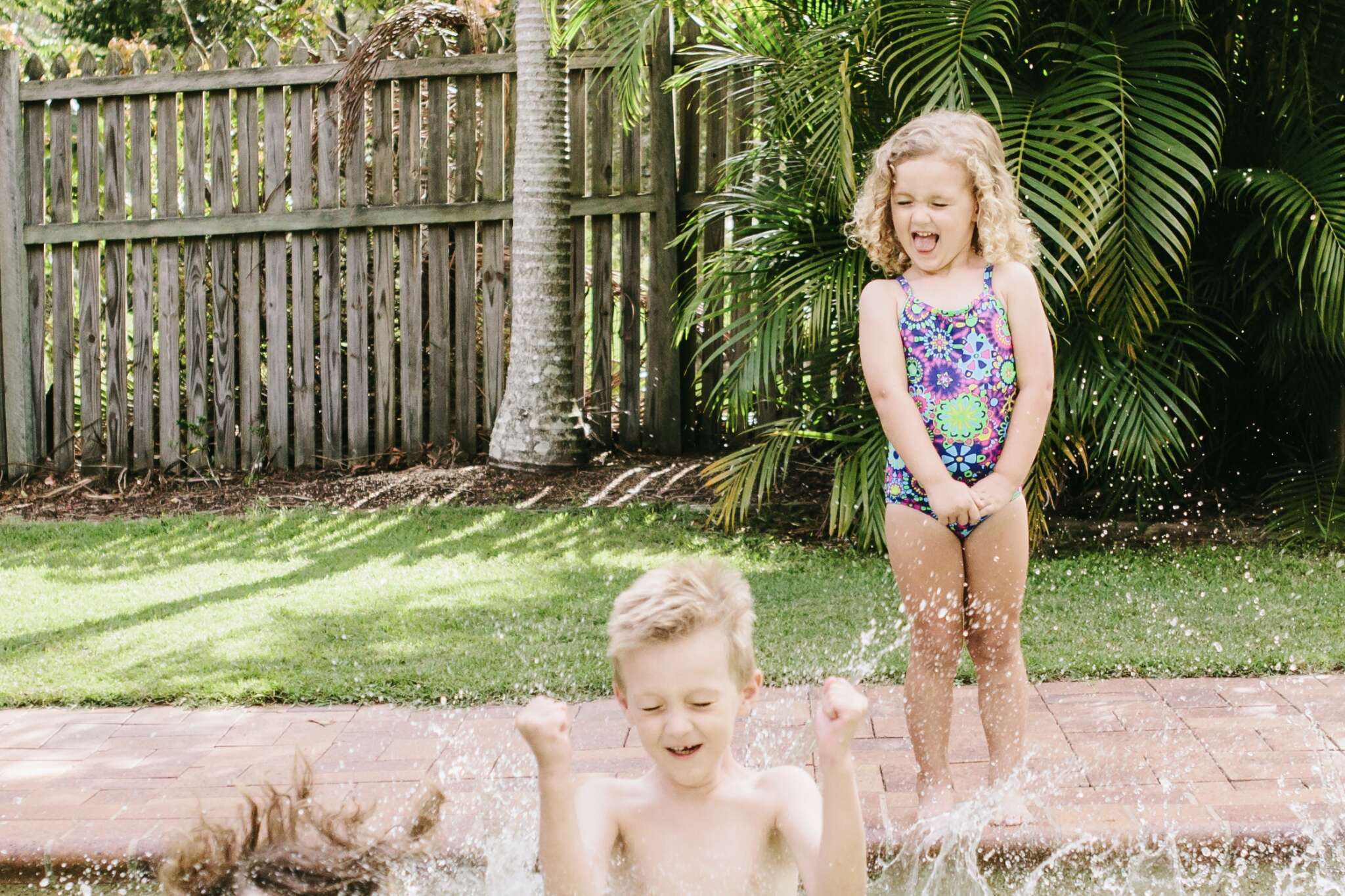 Miss Amy
Swimming, and water safety have always been a big part of Amy's life. 
After competitively swimming the long distance circuit (200, 400, 800m Freestyle, and for her sins the 200m individual medley) she began coaching in 2006 and instantly fell in love.
Her favourite moment at work is when a child who has been working hard, finally NAILS IT and they light up with pride. 
Watching Amy teach is kind of like watching a conductor with an orchestra. It's a thing of beauty.
Float on Over!
If you want your child to love swimming as much as we love teaching, come join us!